Are we ready for the next Peach?
A still under-
explored crop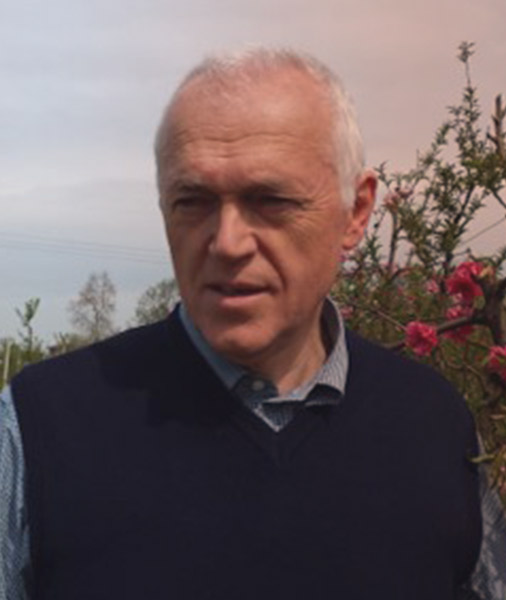 Daniele Bassi is currently Full professor at the University of Milan, Italy.
His main research interests are breeding for fruit quality and disease resistance on tree fruit crops.He was born in Ravenna (Italy), graduated with honors in Agricultural Sciences from the Faculty of Agriculture, University
of Bologna (Alma Mater) in 1974. He spent the first twenty years of his career at Alma Mater, with Prof. Sansavini, dealing with fruit growing, in particular on sweet chestnut and peach tree crops. His interest was then concentrated in apricot and peach breeding, also through a consolidated collaboration with the main growers organizations of Emilia Romagna (northern Italy). Since 1995 he moved as full professor to the Department of Agricultural
and Environmental Sciences of the Faculty of Agricultural and Food Sciences of the University of Milan (La Statale), where he has also been dealing with the varietal and quality aspects of the olive oil, although consolidating
the relationships with the main organizations of fruit growers
and nurserymen to the aim of apricot and peach breeding (Mas.Pes project), thanks also to the coordination of the CRPV (Cesena, Italy:). Much emphasis is currently placed on the study of the heritability of the fruit intrinsic quality traits and on the resistance to biotic and abiotic stresses, also taking advantage of national (e.g. Drupomics) and international (Fruit Breedomics, Freeclimb, MARS) projects. His teaching activity has always been in the fields of Arboriculture and Fruitculture. Since October 2015 he is the chairperson
of the PhD School in Agriculture, Environment and Bioenergy at La Statale. Since 1995 he has been actively involved in an international, long lasting, cooperation project with the UNDH University, Faculty of Agriculture, in Haiti. He keeps an active collaborations with some Chinese scientific Academies for apricot and peach studies. He is the current president of the cultural association 'Universitas-University' (Milan) taht aims to promote actions
for the enhancement of the cultural and educational role of the university. He has published over 200 scientific papers (ORCID: 00000002-8966-35).