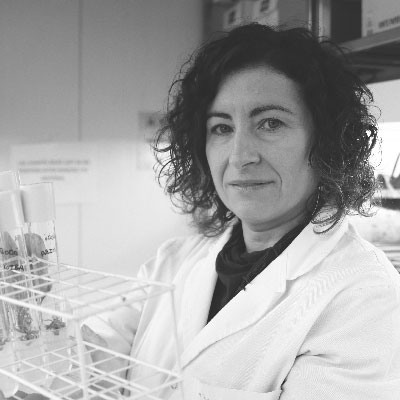 Maria Jose Aranzana
The impact of somatic mutations in peach breeding
Maria Jose Aranzana is a researcher at the Research Institute of Agriculture, Food Research and Technology (IRTA) in Spain. After graduating in agronomy, she conducted a doctoral training in peach genetics and genomics at IRTA, and postdoctoral trainings at the University of Southern California (USA) and at the Centre of Research for Agricultural Genomics (CRAG) in Spain. Her area of research is in the field of Rosaceae genetics and genomics, including peach, Japanese plum, apple and pear. Her team is interested in different aspects of Rosaceae genome organization, variability and evolution that help to elucidate the genetics of important agricultural traits. Their aim is to apply this information to develop tools, as high quality markers for markers assisted selection (MAS) and genetic materials (including collections of introgression lines), to improve plant breeding efficiency.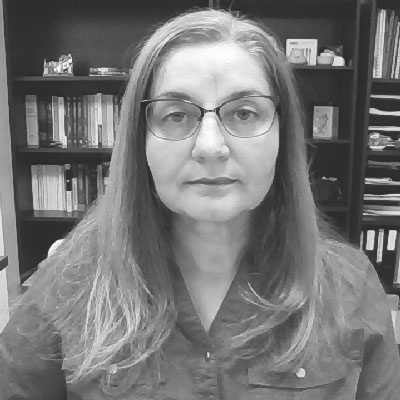 Ksenija Gasic
Advances in cultivar and rootstock breeding: A case study in peach
Ksenija Gasic is a Professor of Horticulture and a peach breeder and geneticist at Clemson University, South Carolina, USA. Her program is developing fresh market types of peach varieties adapted to environmental conditions of Southeastern U.S. and replant tolerant rootstocks. The emphasis of the fresh market breeding is on combining high quality and consistent productivity with improved resistance to diseases, such as bacterial spot and brown rot, and increased health benefits. Rootstock breeding is focused on combining tolerance to two replant diseases that affect southeast of U.S., Armillaria Root Rot and the Peach Tree Short Life. Dr. Gasic's research involves characterization and utilization of peach genetic diversity and development and utilization of genomic technology to improve breeding efficiency. Her program has been actively involved in development and application of modern technological tools in breeding programs.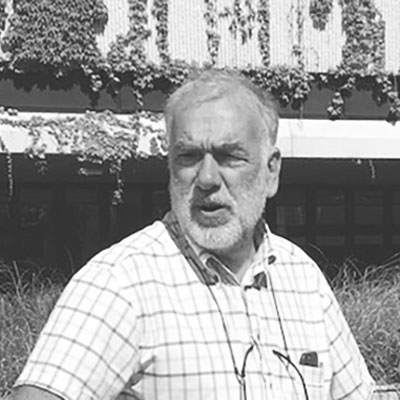 Davide Neri
Current trends in training systems
Davide Neri received his Ph.D. degree in Tree physiology in 1991 from the University of Bologna, Italy. He is Professor of Arboriculture and Oliviculture at the Department of Agricultural, Food and Environmental Science, Polytechnic University of Marche. He also served as Director of the National Fruit Research Centre, Rome, 2014-2017. His main area of interest is fruit tree propagation and nursery technology, pruning and training, flower differentiation, pomology and germplasm evaluation, agroecology, root physiology, sustainable orchard management and replant problems related to soil sickness. He has authored more than 300 journal articles (Italian and international), about 20 on peach production and two books regarding "Strawberry: Growth, Development and Diseases" and "The pruning and training of the fruit trees". Since 2015, he is consultant for biodiversity and fruit production at FAO, with missions in Armenia (6 times) and Georgia (1 time). During 2017, he was responsible as Focal Point for the Italian report on biodiversity at FAO. He is currently the coordinator of European ERA Net Core organic project "Dynamic sod mulching and use of recycled amendments to increase biodiversity, resilience and sustainability of intensive organic fruit orchards and vineyards".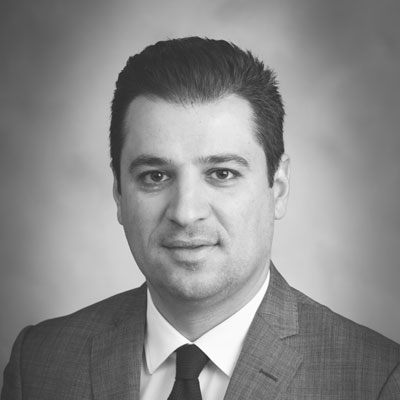 Ioannis S. Minas
Revealing the true impact of preharvest factors on peach fruit quality development and metabolism
Ioannis Minas is an Assistant Professor of Pomology with the Dept. of Horticulture and Landscape Architecture at Colorado State University since October 2015. Dr. Minas received his PhD in Pomology and Postharvest Physiology from Aristotle University of Thessaloniki, Greece. During his PhD studies was appointed as a Junior Specialist for 2 years at the Dept. Plant Sciences at University of California Davis, CA. His research program at CSU emphasizes on the characterization of the influence of genetic (cultivar, rootstock) and environmental factors (growing contitions, orchard factors, postharvest handling) on fruit tree physiology, resilience and productivity and understand how these factors affect fruit phenotype, metabolism, flavor and postharvest performance of peaches. His independent, but highly collaborative tree fruit research, integrates techniques from core fruit tree physiology, cold hardiness, flowering biology, fruit quality, non-destructive sensors, postharvest technology, ripening physiology, metabolomics, proteomics and genomics. During his time at CSU Dr. Minas has secured over $960,475 as the PI or the co-PI in competitive grants. He teaches the undergraduate level course (HORT 453) Principles of Fruit Crop Management that is being taught on-campus (face-to-face) and through CSU Online (online) and supervises graduate and undergraduate student employees. Dr. Minas has developed and maintains close extension/outreach relationships with the tree fruit industry to perform relevant applied research and communicate research findings through grower educational activities. Dr. Minas is senior or co-author in more than 30 peer reviewed publications in the field of pomology and postharvest physiology and serves as coordinator of peach rootstock trials within the frame of the USDA's multi-state project North Central (NC)-140.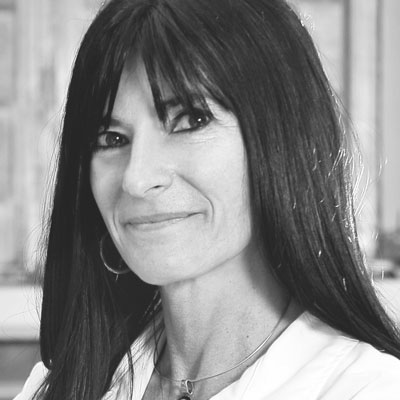 María Fabiana Drincovich
The metabolic diversity of peach fruit and its usage as phytochemicals resources with roles in human nutrition and health
María Fabiana Drincovich (ORCID: 0000-0003-4897-3285) is Professor of Biological Chemistry at the Department of Biochemistry, School of Biochemical and Pharmaceutical Sciences, National University of Rosario. She is additionally Principal Researcher at the Center for Photosynthetic and Biochemical Studies (CEFOBI) at National Research Council of Argentina (CONICET), Argentina. She has received several awards, namely: L'Oréal - CONICET - UNESCO Award for the Women in Science; Bernardo Houssay Award for Young Scientists in Biological Science, Argentine Department of Science and Technology; Ranwel Caputto Award for Young Scientists in Biochemistry and Molecular Biology, Argentine National Academic of Science; Professor Doctor Agustin D. Marenzi Award to the Best Experimental Work in Biological Chemistry. She has also acted as invited speaker in several Scientific Conferences: Leloir Lecture Spanish Society of Biochemistry and Biology 2019; Plant Biology 2017, American Society of Plant Physiologist; Latin American Metabolic Profiling Symposium 2016; Latin American Congress and Argentine Meeting of Plant Physiology Society 2014; XIV Argentine Congress of Food Science and Technology 2013; VII Ibero-American Congress of Post-Harvest Technology and Agro-Exports 2012; Gordon Research Conference 2011. She is currently Associate Editor at FEBS Openbio and Guest Associate Editor in Frontiers in Plant Science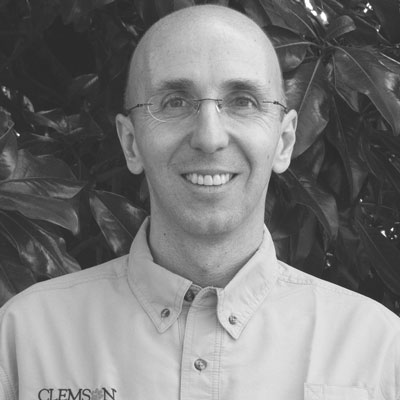 Juan Carlos Melgar
Leading the peach industry to sustainable orchard fertilization
Juan Carlos Melgar is an Associate Professor and Extension Specialist in the Department of Plant and Environmental Sciences at Clemson University, in South Carolina. His research and extension goals are to solve problems in fruit tree growing that can have significant economic, social and environmental impacts. His research in the last years focused on nutrient and water management, and the effect of abiotic stresses on physiological responses of peach trees, although he has also worked with fruit tree species under different climates, including olive and peach in semiarid climates in the Mediterranean Basin (Spain and Italy), and citrus in subtropical humid climates (Florida, Texas). He has also been involved in projects regarding pre- and postharvest physiological disorders in peach and blackberry. Dr. Melgar is the author of 41 scientific papers in peer-reviewed journals (h-index = 18), has supervised (as chair) 13 graduate students, hosted several international students at his lab, and evaluated research proposals for several national (US Department of Agriculture, National Science Foundation) and international (Israeli Ministry of Agriculture) programs. As South Carolina peach specialist, Dr Melgar regularly provides on-farm assistance to growers on horticultural issues, and engage with stakeholders at local and regional grower meetings. Dr. Melgar has also performed outreach activities in Haiti as part of the Clemson Caribbean Initiative, and has collaborated with Partner of the Americas' USAID-funded Farmer-to-Farmer program to aid peach growers in Guatemala.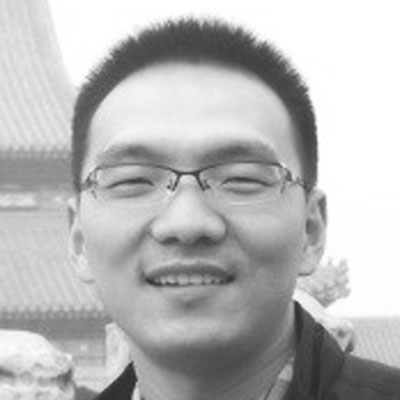 Bo Zhang
Regulation of peach fruit flavor-related volatiles
Bo Zhang is Professor at Zhejiang University, China. He received his PhD from the same University at 2007. His main research interests focusing on Metabolic pathways of fruit volatiles and regulation of flavor quality. He has a significant publication record in highly referred journals such as Proceedings of the National Academy of Sciences USA, Genome Biology, The Plant Journal, Journal of Experimental Botany, Plant Cell and Environment, Journal of Agricultural and Food Chemistry, Postharvest Biology and Technology.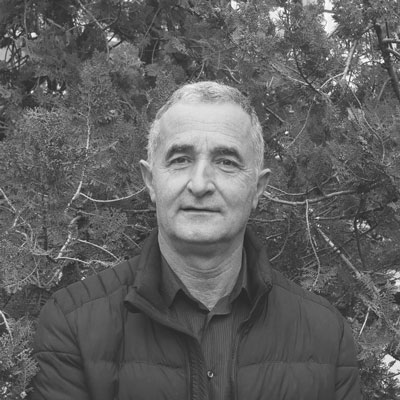 Ignasi Iglesias
Towards enhanced peach fruit quality and reduction of production cost: a proposal of efficient training systems for future orchards
Ignasi Iglesias is a senior research currently working as Technical Manager in the global company Agromillora Group since 2018, developing innovative production models in woody plants all around the world, based on efficiency and sustainability. Previously and for 24 years, he has been senior researcher working at in the Institute of Agrifood Research and Technology (IRTA-Catalonia, Spain). He is pome and stone fruit pomologist. He was awarded his PhD degree in 1996 in the field of 'Physiology of colour development and improvement in red apples' from the University of Lleida. He was visiting scientist at the Department of Pomology and in the former HortResearch Institute now plant and Food Research (New Zealand). His scientific activity is mainly focused in the evaluation of the agronomical performance and fruit quality of innovative cultivars and rootstocks in the warm areas of the NE-Spain. Transfer of the results obtained to improve the competitiveness of fruit industry and increase fruit consumption is one of the most important activity carried out in the last 30 years. As a most important task on this topic he participated as a speaker in the two annual technical conferences day organized by IRTA over the last 22 years with more than 2.100 assistants/year. He is also participating in the apple, pear and peach breeding programs developed by IRTA since 2002. He was the leader of two European MARIE CURIE-IRSES actions, discovering a new marker for MAS for the apple skin color character. Broad studies have been carried about the effect of the new cultivars of apple and peach on consumer acceptance as a participant in the Integrated project of the European Union (FP-6) ISAFRUIT 2006-2010: 'Increasing Fruit consumption through a trans disciplinary approach'. He has published over 215 papers, including original papers on scientific journals/SCI (45), lectures, communications and posters presented at congresses (28), book or books chapters (8) and technological papers (156).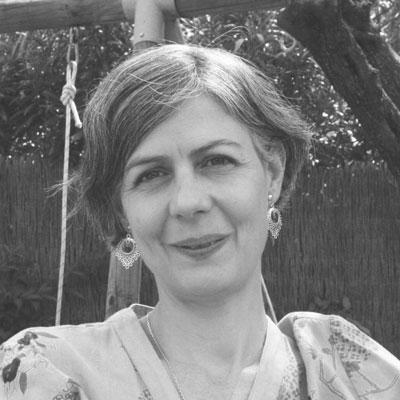 Benedicte Quilot-Turion
Recent advances on peach-brown rot interactions: searching solutions to fight in a sustainable manner
Benedicte Quilot-Turion (ORCID: 0000-0003-4095-1399) is Deputy Director of GAFL Research Unit, Genetics and Breeding of fruit and vegetables at INRAE. She is leading the Prunus group that currently involve 14 permanent persons and 2 PhD students at the moment. She has a background of ecophysiologist and modeller, completed by geneticist skills acquired from her PhD, post-doctoral fellowship and working for 14 years in a unit of genetics. Her research activities are focused on biotic stresses and fruit quality including conservation disease in Prunus. They are based on genetics, plant biology and modelling. She has developed a multi-disciplinary challenging approach involving ecophysiology, genetics, and computer-based modelling to progress towards low-input production orchards. Hence, she became specialist in model-assisted ideotype design to include targets for reducing the use of pesticides in this approach, she started working 10 years ago on Monilinia resistance of peach. Her team is recognized for its work on pest and disease resistances (powdery mildew, green peach aphid, bacterial canker) and is now focusing on multi-character integration and develops elite genitors, for peach, apricot and their rootstock. They preserve, screen and study large Prunus genetic resources including wild and relatives and use modern tools and approaches to progress towards developing multi-trait selection for low input production systems (optimization of schemes and methods of selection, genomic selection) and design prototypes to 'protect' the resistances and to respond to multiple stresses.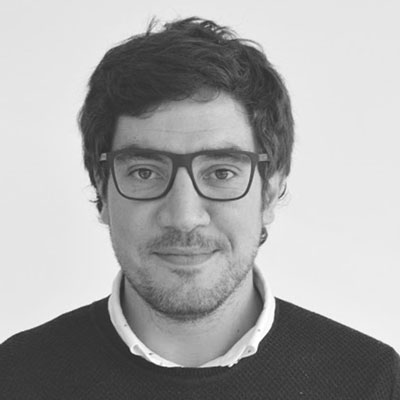 Jordi Giné-Bordonaba
Ethylene and ROS-scavengers in peach: are these key players determining the fruit resistance to biotic stress?
Jordi Giné-Bordonaba is an Agricultural Engineer (University of Lleida, 2006), MSc in Environmental Diganostics (Cranfield University, 2006) and PhD in Postharvest Biosciences (Cranfield University, 2010) with over 14 years of experience in topics related to Postharvest Physiology and Technology including basic physiological aspects of fruit ripening and the development of new storage techniques/treatments to maximize fruit quality while reducing postharvest fruit losses, mainly caused by physiological disorders or rots. After a short postdoctoral stage at the University Rovira i Virgili in Tarragona, he joined the Postharvest programme at IRTA in 2011 and since then has participated in 17 projects funded with EU, international or national funds as well as over 40 contracts with companies. To date, one of his main areas of research is to decipher how environmental cues or the genotype can alter fruit ripening and ripening-related quality traits both in stone and pip fruit. He has 49 peer-reviewed articles (h index= 17), 7 book chapters and over 55 contributions to national and International conferences.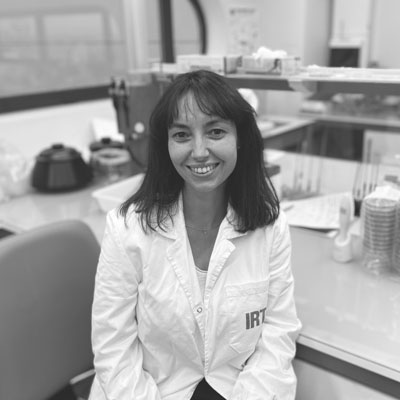 Carla Casals
Brown rot on stone fruits: from epidemiology studies to the development of effective control strategies
Carla Casals obtained her PhD in Agronomist Engineer at the University of Lleida. Since 2010, she is working in the Postharvest Department at IRTA, developing research topics regarding to the epidemiology of Monilinia spp. and the control of postharvest diseases of fruits (mainly peach, nectarine and pome fruit) by means of alternative treatments such as: physical, chemical and biological. In parallel her research has also been focused on the modelling of Monilinia spp. risk and decision support systems. She has participated in 12 R&D projects and 12 contracts with companies. Regarding the scientific production, she has published a total of 27 articles (h-index = 12) in SCI-journals, 16 dissemination articles, 2 book chapters, 2 dissemination books and 46 contributions in international and national conferences. Currently, she has more specific involvement in studying possibilities for pesticide use reduction in stone fruit and the study of new-emergent diseases affecting stone fruit in Catalonia, Rhizopus spp. and Geotrichum spp.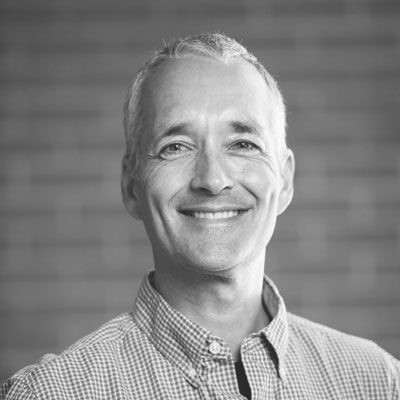 Guido Schnabel
Biology, epidemiology and management of diseases of peach driving the spray program in the southeastern United States
Guido Schnabel is a Professor and Extension Plant Pathologist at Clemson University with over 20 years of experience working with pathogens of fruit crops such as strawberry and peach. He investigates occurrence and molecular mechanisms of fungicide resistance in fruit crop pathogens and develops IPM programs for fruit disease management. He is the creator of the MyIPM smartphone app that, with the help of many of his colleagues, provides practical pest and disease diagnostics and management information for fruit growers. He has authored or co-authored over 100 peer-reviewed articles in premier scientific journals and published multiple book chapters. He received the APS Lee Hutchins Award for Excellence in Tree Fruit Research (2011), the APS Excellence in Extension Award and the Clemson University Centennial Professorship Award (2017).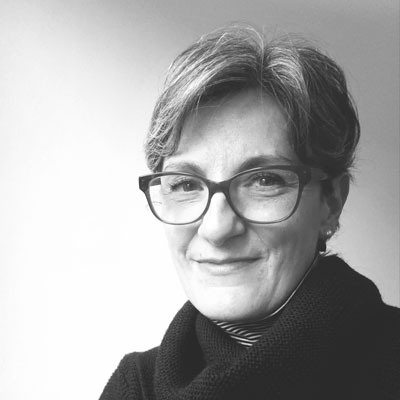 Laura Rossini
Design and realization of the multi-site PeachRefPop collection: an international research and breeding tool for fruit trees
Laura Rossini (ORCID 0000-0001-6509-9177) is Associate professor in crop genetics at the Department of Agricultural and Environmental Sciences, University of Milan, Italy. She received her PhD in Genetics from the University of Milan and worked in the UK as visiting scholar/fellow at Zeneca Plant Biotechnology Section and at the University of Oxford Department of Plant Sciences. For ten years she coordinated plant genomics research at PTP Science Park, Lodi, Italy. She has extensive experience in plant genetics, genomics and molecular biology. For the past twenty years she and her group have applied genetics and genomics approaches to investigate the mechanisms controlling plant morphology and development with a major focus on barley. Since 2008, she engaged in research on fruit trees, participating in the International Peach Genome Initiative and the development of genomics-based approaches for genetic dissection and improvement of fruit quality and agronomic traits. She has extensive experience in research project management, national and international scientific collaboration and has participated in several funded collaborative projects. She has authored over 65 scientific publications.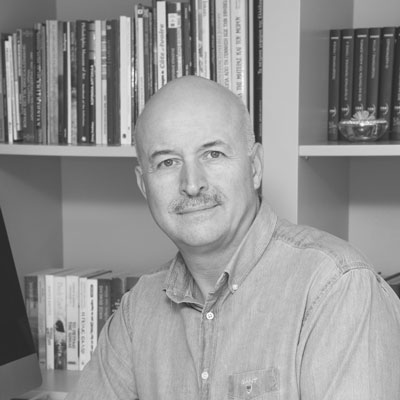 Nikos Papadopoulos
Invasive pest threatens the sustainable peach production
Nikos Papadopoulos is Full Professor of Applied Entomology, and the director of the laboratory of Entomology and Agricultural Zoology at the University of Thessaly, Greece. Following his graduation from the Department of Agriculture at the Aristotle University of Thessaloniki in 1992, he completed a Ph.D. in Entomology at the same Department, in 1999. He then (2001-2003) pursued post-doctoral training in the Department of Entomology at the University of California Davis focusing on insect biodemography and on behavioral patterns of insect aging. Since 2004, he serves as a faculty member of the University of Thessaly. Receiving a scholarship from OECD, he worked at the University of California, Davis as visiting scholar in 2011. Currently, he is part of the editorial board (of the Journal of Economic Entomology, Physiological Entomology, Frontiers in Ecology and Evolution, PlosOne, Insects and Agronomy. Over the years, he also served as consultant for the International Atomic Energy Agency, the Japanese non-profit organization NICOOD, the European Union, the European Food Safety Authority, and the International Olive Council. His research interests are focusing on the ecology, evolution, behavior, and management insects particularly that of fruit flies (Tephritidae), the most important group of invasive pests. His research includes the overwintering dynamics of insect pests in marginal for their existence environments, population dynamics and population models, the divergence of life history traits of invasive (geographically distant) populations, several aspects of the demography and behavior of fruit flies, and recently the expansion of pests' distribution in cooler, northern temperate areas (northern coasts of the Mediterranean sea, central Europe). Understanding local adaptation and the interplay between natural selection, gene flow and plasticity in major life history traits is the main venue of his current and future research. His publication record includes more than 130 papers published in peer reviewed, ISI indexed journals including the Proceedings of the Royal Society B, Aging Cell, Oecologia, Biological Journal of the Linnean Society, Scientific Reports.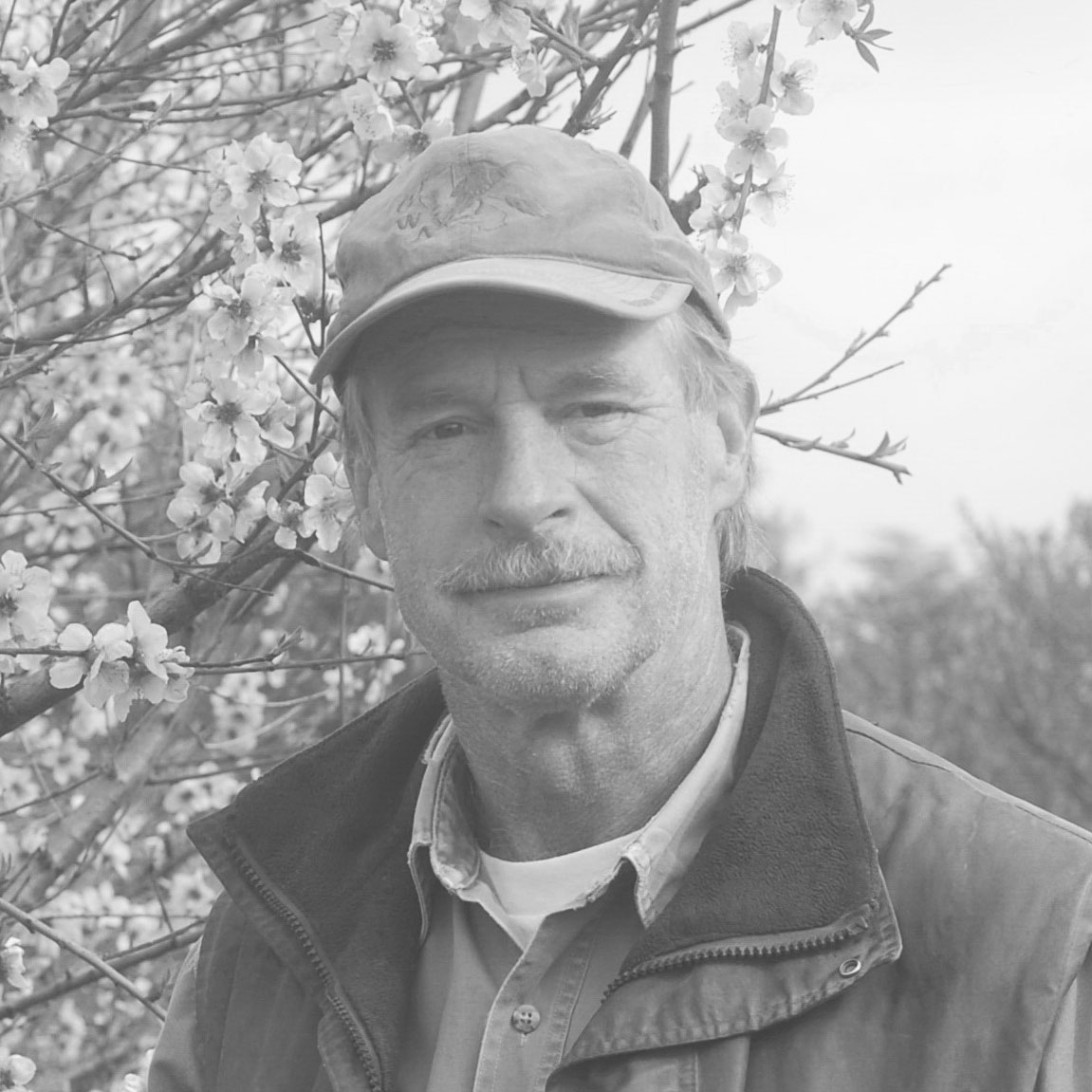 Thomas M. Gradziel
Breeding peaches for processing: challenges and opportunities
Thomas M. Gradziel is Professor in the Department of Plant Sciences, University of California, Davis, CA. He completed his BS degree in Plant Science at the University of Massachusetts in 1977 followed by a MS degree in Plant Breeding at Cornell University in Ithaca New York in 1980. Following international development work in the Philippines, is PhD degree was awarded in 1987 from Cornell University and involved the transfer of virus resistance from a wild potato species to cultivated tomato. After post-doctoral research at New York State Agricultural Experimental Station in Geneva, New York on the development of the 'Biolistic' particle gun for gene delivery into plant cells, he joined the Department of Pomology at UC Davis. He is responsible for the genetic improvement of almond and processing clingstone peach. Dr. Gradziel is Chair, International Society of Horticultural Sciences Almond Working Group, member of the Rosaceae Genomics, Genetics, and Breeding Executive Committee, member of the American Pomological Society, the American Society of Horticultural Sciences and the Group de Recherches et d'Etudes Mediterraneen pour le Pistachier et l'Amandier. He is co-convener of the 8th International Symposium on Almond and Pistachio, to be held in Davis California in 2021. Breeding methods employed in his program include wild germplasm characterization, preservation and introgression, epigenetic selection, intra-and inter-specific hybridization and marker assisted breeding. The breeding program has released 8 peach varieties, 3 almond varieties and one rootstock. He has authored numerous research papers and book chapters on peach and almond genetic improvement and is co-Editor, (with Rafael Socias I Company) of the 2017 CABI book Almonds: Botany Production and Uses.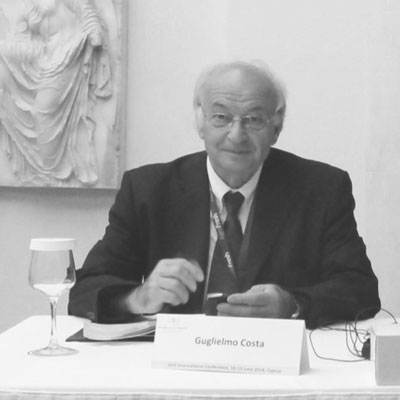 Gugliemo Costa
Peach chemical fruit thinning: where we are, where we can go
Guglielmo Costa served in the Faculty of Agriculture of the University of Bologna from 1969 to 1985 as Assistant and Associate Professor in Fruit Science. In 1986 became Full Professor of Fruit Science, and move to the University of Udine, where served as Head of Produzioni vegetali Dept and Director of Experimental Agricultural Farm until 1997. After he transferred back to the University of Bologna and served as Fruit Trees and Woody Plant Science Dept for two terms until 2015. Professor Costa began his career with investigations on agronomic, genetic and chemical methods to control vegetative growth in the main temperate fruit species. He was particularly interested in the use of plant growth regulators (growth retardants, thinning agents, fruit set promoters, ethylene inhibitors affecting maturation and ripening of fruit). It is this use of plant growth regulators in fruit crop management that is probably the area of research for which he is best known in Italy as well as overseas. Other two Professor Costa major interests are i) the kiwifruit research carried out since the introduction of the specie in Italy and ii) the non-destructive assessment and prediction of fruit quality, particularly by use of near infrared spectroscopy and E-nose. The result of the research in this field was the development of devices, such as the DA-meter, patented by the University of Bologna and now widely used in the industry. Professor Costa output of scientific papers: more than 90 in peer-reviewed international journals, several hundred technical publications and a large number of conference presentations and related proceedings including about 90 papers in at least 40 different volumes of Acta Horticulturae. Professor Costa was also active in promoting international cooperation in education; the most outstanding example of this involvement is the International Master Course in Horticultural Science (IMaHS), an Erasmus Mundus project funded by the European Union. Professor Costa is a member of several national and International society. As far ISHS Professor Costa is affiliate since 1973, served as Chair of the Plant Bioregulators and of "Kiwifruit and its culture" (attended all the ISHS Symposia on Kiwifruit) and as a Chair of the Pome and Stone Fruit Section". He is actually the vice-chair of the Division Vine and Berry Fruit (DVIN). He was the Convener of the XI Plant Bioregulators Symposium (2009, Bologna), of the VII Kiwifruit Symposium (2010, Faenza),) and the ISHS Non-destructive Assessment of Fruit Attributes Symposium at the 29th IHC in Brisbane. He has long been involved with the EUFRIN (European Fruit Research Institutes Network) Working Group on Fruit Thinning and has led the group since 1994 and has been the Chair of the ISHS WG twice. Here reported the most important awards Professor Costa received i) Hort+Research, New Zealand Honorary Fellowship, ii) Dedication of a volume of Horticultural Reviews in recognition of the contributions to horticulture and horticultural research both in Italy and throughout the world and iii) ISHS Fellow Award in recognition of outstanding contribution to horticultural science worldwide received at the IHC, Istanbul, 2018.